Barrow & Stone provide a high-quality stone handling service that ensures your natural stone stays beautiful.
Stone Acid Wash
Stone Acid Wash from $25.00 m2 + GST
Acid washing certain paving slabs change the appearance of the stone, giving the stone a faded wash appearance. Requested by deigns to match older worn paving or to give a lighter feel to the stone but still holding the paving's unique textures and durability.
For a quote for your current paving or new yet to be laid paving to be acid wash please talk to the Barrow & Stone team.
Stone Cleaning
Stone Cleaning from $55.00 per hour + GST
Natural Stone paving compared with concrete or decking can be ageless. With our stone cleaning, we can help restore your patio and give it new life. Need your patio cleaned? Get a free quote from Barrow & Stone.
Barrow & Stone maintenance team specialise in cleaning natural stone patios, using the correct Lithofin cleaner to remove algae, cement, food, organic, rust marks and organic matter. Or if you simply have any questions regarding your current natural stone patio please ask.
Stone Enhancing
Stone Enhancing from $33.50 m2 + GST
Enriching colours and tones in the natural stone by applying an oil-based product, also giving the paving slab extra protection against stains. What we call the 'Wet Look' a popular choice for contemporary design. Can be applied to older natural stone patios to give the stone new life.
Stone Sealing
Stone Sealing from $31.00 m2 + GST
Highly recommended for all natural stone products. This gives the stone a protective layer against stains, because of the deep penetration from the products we use. At Barrow & Stone we can pre-seal your slabs for you before laying, giving you more time to enjoy your outdoor area.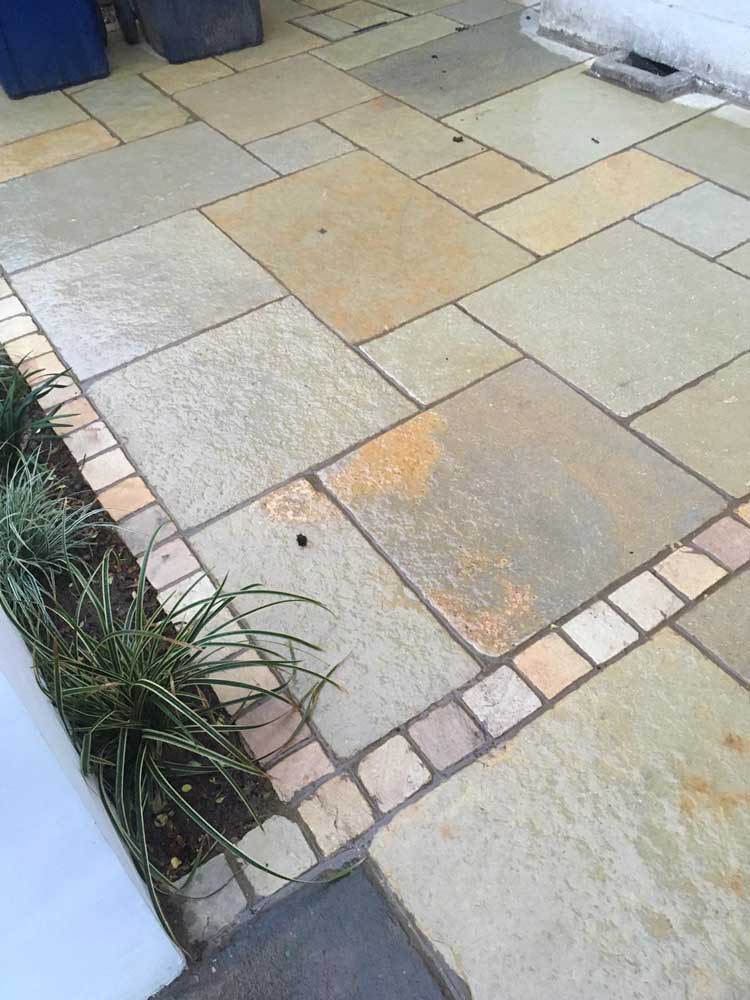 Contact Barrow & Stone today for all your natural stone paving needs.