Outdoor spaces need to unite with surrounding areas at home to reap full benefit for you and your family. There is no better way to link nature with homes than to lay warm and full of character natural stone paving.
So why Natural Stone?
Natural Stone is easy to install, low maintenance, and extremely durable compared with decking and concrete. Natural stone is plentiful and is one of the most sustainable building materials we have to offer that can be reused and recycled.
Natural Stone has been used by mankind for thousands of years for great buildings to footpaths. Some of our greatest structures known to man have been made from stone because of its great look and extreme durability. Unlike other hardstands in your garden natural stone has the ability to look better with age.
Natural Stone paving is always changing and can look different from summer to winter making it a popular choice with uniting your family space.
Barrow & Stone offer the latest natural stone paving styles from leading ethical mined quarries from around the world. As New Zealand's number one landscape paving importer, Barrow & Stone has kept New Zealand up with modern oversea trends and designs.
Colour variations, blemishes, chippings and other imperfections can occur across all-natural stone paving this gives the paving its character, texture and uniqueness. Brown markings caused by iron oxidisation and minerals deposit can sometimes appear on the stone these generally will weather out with time.
It is recommended with all-natural stone paving you order extra to allow for cuts and wastage. For further information on any particular type of stone please contact William@barrowandstone.com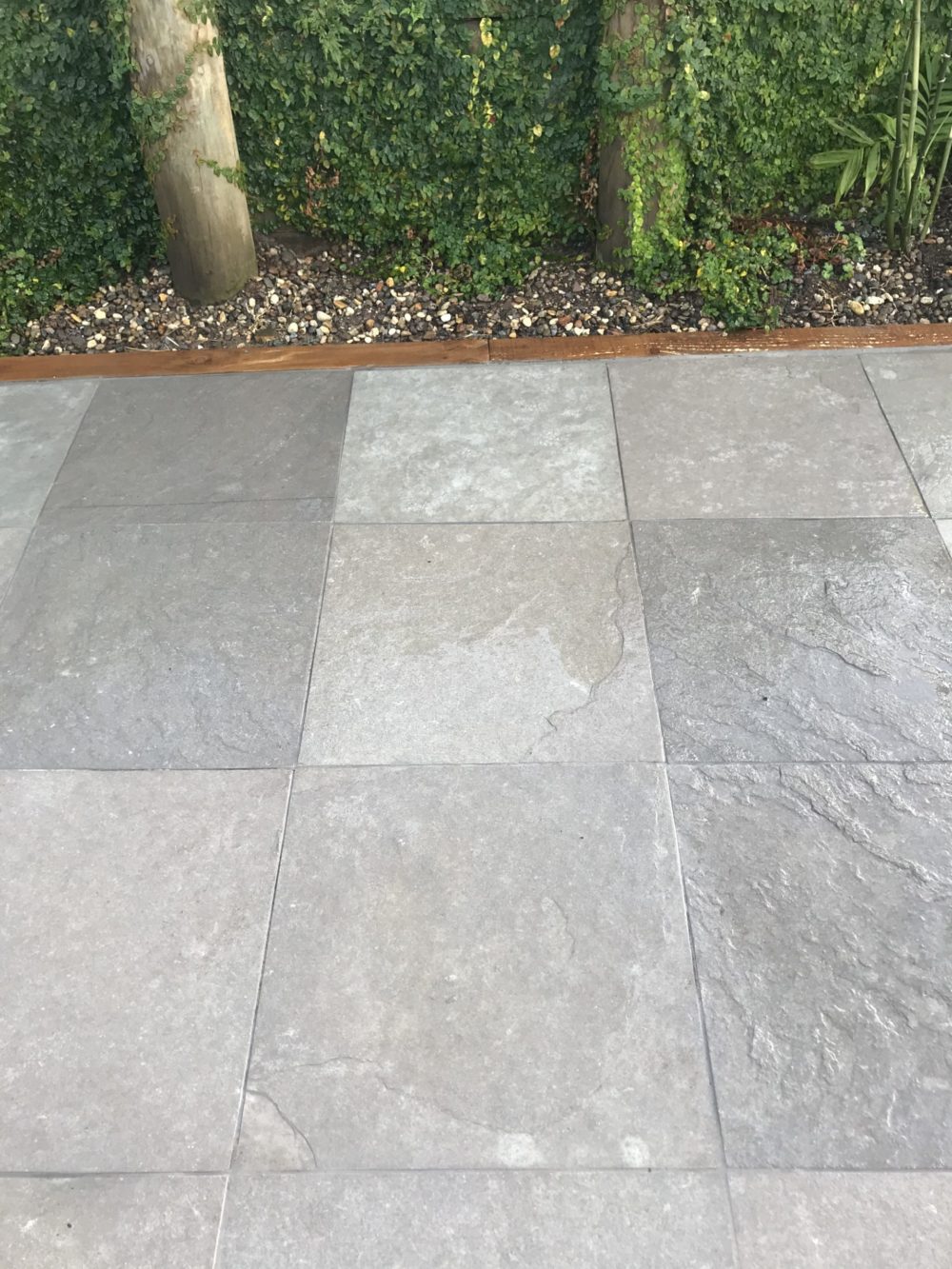 Contact Barrow & Stone today for all your natural stone paving needs.